At a glance
Explore an underwater world and help us to protect the Belize Barrier Reef.
Learn directly from conservationists, and once you've gotten your diving certification, you'll help underwater.
Help raise awareness about how important it is to protect the reef and share different ways local people can help with conservation efforts.
This project is only for 15-18 year olds
Is Marine Conservation work in Belize for high school students right for me?
This project is perfect for adventurous teens looking to protect the planet. Join if you're interested in marine life or would like to pursue a career in environmentalism or conservation.
You don't need any experience to do marine conservation work in Belize. Our staff are experts who'll guide you through your project work. They're also Dive Masters who can ensure that best safety practices are followed during your dives. This is a great opportunity to learn from qualified marine biologists and you'll get plenty of practical experience.
Never been on a scuba dive before? No problem. You'll get your PADI Open Water Diver certification during your first week at the project.
What will I do as a Conservation volunteer in Belize?
You'll find there's a lot of work to do to reduce the impact people have had on the Belize Barrier Reef. Here are some of your main tasks:
Get your PADI Open Water Diver certification
Survey dives to collect data and monitor marine life
Beach clean-ups and salvage dives for a cleaner environment
Community work like helping prevent beach erosion and planting seaweed
Discover the cultural heritage of this tropical island during weekend trips
Your work will focus on the following areas:
PADI diving certification
Your first week in Belize is spent getting your PADI Open Water Diver certification. The skills you learn during this course will enable you to take part in survey dives. These dives are critical to our conservation efforts in Belize. With this certification, join the diving community and discover new diving spots around the world for years to come. There are no extra costs. This international certification is included in your project fee.
Survey dives
By collecting data during thrilling survey dives, you'll be contributing to massive databases that inform the local government Fisheries Department how best to protect the reef. Monitor things like fish species, size, and water temperature to determine which conditions are best for which creatures.
To float in clear blue waters past shoals of tropical fish and colourful coral is a magnificent experience. It's rewarding knowing that while you dive, the work you're doing will help to protect the beauty around you.
Salvage dives and beach clean-ups
Have you ever seen a jellyfish bobbing around in the ocean? How about a plastic bag? They look pretty similar, don't they? Litter and pollution have a devastating effect on marine life. Many creatures eat non-biodegradable plastics or get caught in discarded fishing nets. Thanks to David Attenborough's Blue Planet II, the issue of plastics in the ocean has started to get global attention. You can be a part of this worldwide initiative.
Help by participating in salvage dives to collect litter from the reefs. During our beach clean-ups, you'll pick up plastic and other rubbish before it washes into the ocean. You'll also pick up litter on beaches where turtles lay their eggs. This clears the path for hatchlings to make it to the ocean.
Community work
You'll also be helping the community as a whole. Help with building barriers to stop coastal erosion or clean up litter in communities. You can also plant seaweed with local fisherman. Seaweed gives them an alternative, sustainable income source.
Discover what Belize has to offer
Belize is rich in cultural heritage and stunning nature. During weekends, hike to sparkling waterfalls, where you can swim in the cool, refreshing water. Go diving in the famous Blue Hole or explore ancient Mayan ruins. And all of this with a group of volunteers your age from around the world.
Our project partners in Belize
This wouldn't be a Marine Conservation Project without the chance to dive and work at the forefront of reef protection efforts. So we've partnered with PADI to make sure you're fully qualified to dive safely and confidently.
We've also partnered with the government Fisheries Department in Belize. We provide them with data that directly influences policy-making. The department doesn't have enough staff and finances to collect this data themselves, so as a volunteer, the role you play is very important.
Where in Belize will I work?
Placencia
Placencia will be your main base. During dive trips, you will spend about two nights per week on more remote, unpopulated islands. Be prepared for more modest and basic facilities, but expect a unique opportunity for island living!
What are the aims and impact of this project?
The aim of this project is to protect the Belize Barrier Reef and the marine life that call it home.
The Belize Barrier Reef is the second largest reef in the entire world. It's under serious threat from climate change, litter, unsustainable coastal development, and overfishing. If the reef dies and we lose too many marine species living here, tourism and fishing will be disrupted. This will affect people's incomes and food sources.
The work you do will help to protect the reef. You'll spread awareness about the importance of conservation efforts. You'll also get involved in practical work to make Placencia a cleaner, more sustainable area.
Volunteering in Belize will have a major impact on your life. Gain a diving certification to add to your resume and get practical conservation experience. Learn about tropical marine ecosystems and animals, including sharks, turtles, rays, and a host of fish and corals.
Contribute to the conservation of marine life and broaden your horizon by joining this High School Special.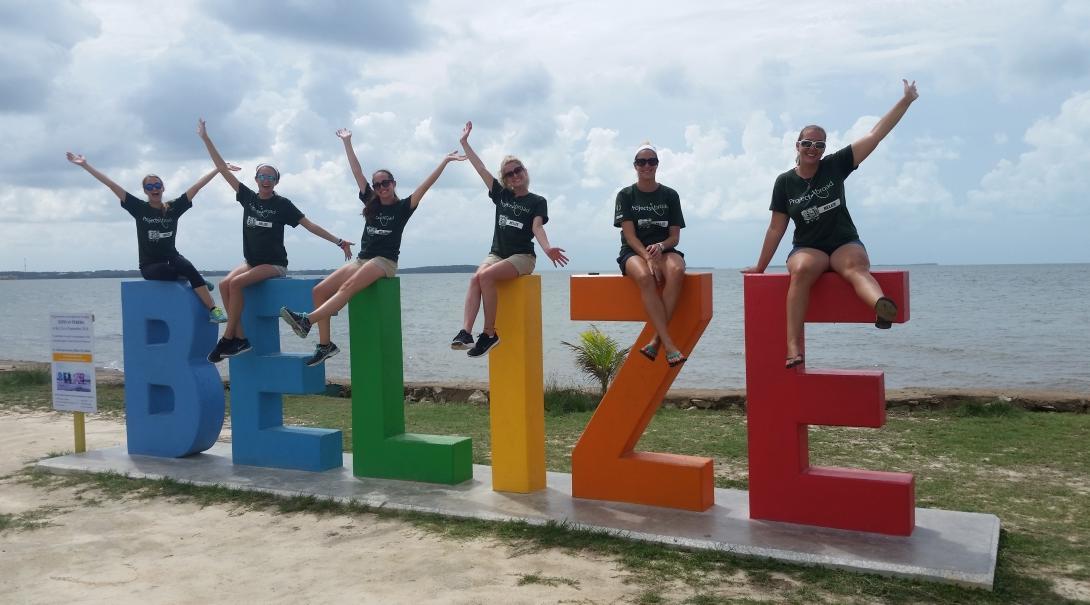 Management plans
We set out the aims and objectives of our projects in documents called Management Plans. We use them to properly plan the work you'll do. They also help us measure and evaluate our achievements and impact each year.
Ultimately, our Management Plans help us make our projects better. This in turn means you get to be part of something that makes a real impact where it's needed. Read more about our Management Plans.
Measuring our impact
Every year, thousands of High School Special volunteers and interns actively make a difference around the world. During their time abroad, they contribute towards achieving long-term goals and make a long-lasting positive impact on the communities where they work.
We produce an annual High School Specials Impact Report, which documents some of these achievements. Find out more about the impact of these projects, and read the latest report.
Food and accommodation
You'll share accommodation with other Projects Abroad volunteers during your stay in Placencia. This is a great way to get to know your fellow volunteers, share experiences, and explore your surroundings in your time together.
On our High School Specials, we will always try to have you share a room with at least one volunteer or intern of the same sex and approximate age. Your room will be modest, but comfortable, clean, and safe.
Your programme fees include three meals a day.
Find out more about our accommodation.
Safety and staff support
Your safety and security is our prime concern. We have many procedures and systems to ensure you have all the extra support you need as a young person travelling abroad. Our Projects Abroad staff are there for you 24 hours a day during the week and over weekends to provide constant support and guidance. Our staff also make sure you feel comfortable and safe at your placement and accommodation. If you encounter any problems, they will be available to help at any time.
Find out more about safety and backup.
Not quite what you're looking for?
Take a look at the following pages where you'll find collections of similar projects: