Discover what you're capable of on one of our volunteer abroad programs for high school students. With Projects Abroad, you'll join a community of passionate volunteers and dedicated staff. Together, we'll work towards long-term, sustainable goals to create positive change in the world.
Our High School Specials are built specifically for young students between the ages of 15 and 18. They're fully planned by our staff, and feature an itinerary packed with work, social and cultural activities, and a weekend trip. It's also supervised 24/7, so you'll always be with your group and our trained in-country staff.
Our summer volunteer programs for high school students abroad are especially popular, so we strongly recommend booking your trip early!
Can't find what you're looking for?
We'd be happy to talk about creating a custom project for you. Most of our staff have been volunteers themselves, so they're ready to answer your questions, big or small.
(+1) 917 810 4744
or email:
to start planning your project
Why should I volunteer abroad as a high school student?
Every time a volunteer like you joins one of our projects, you'll become part of our ongoing efforts to make a real difference. On one of our service trips for high school students, you will:
Help solve a specific problem in a specific place: You can help save sea turtles from being wiped out in Mexico, or work with children in Ghana to support their education. What you do, you can be sure it's worthwhile.
Realize your potential: Our goal is to help you discover what you're capable of. A trip like this will stretch your imagination, foster a deeper sense of responsibility, and boost your confidence. You'll also become more independent.
Build meaningful connections: You'll meet volunteers from countries like Japan, the Netherlands, Germany, and France. This is the perfect opportunity to create friendships that span the globe!
Take part in cultural exchange: You'll live with a local host family or in organized accommodation. Learn from your hosts about their background and their traditions. Use this time to also share your culture.
Boost your resume: This experience can help your resume stand out in college applications or when applying for a job. Talk about what you've learned and how you've grown. And you can share your new understanding of global affairs.
Get academic or community service credit: We recommend speaking with an advisor at your school about using your time abroad to get credit for school.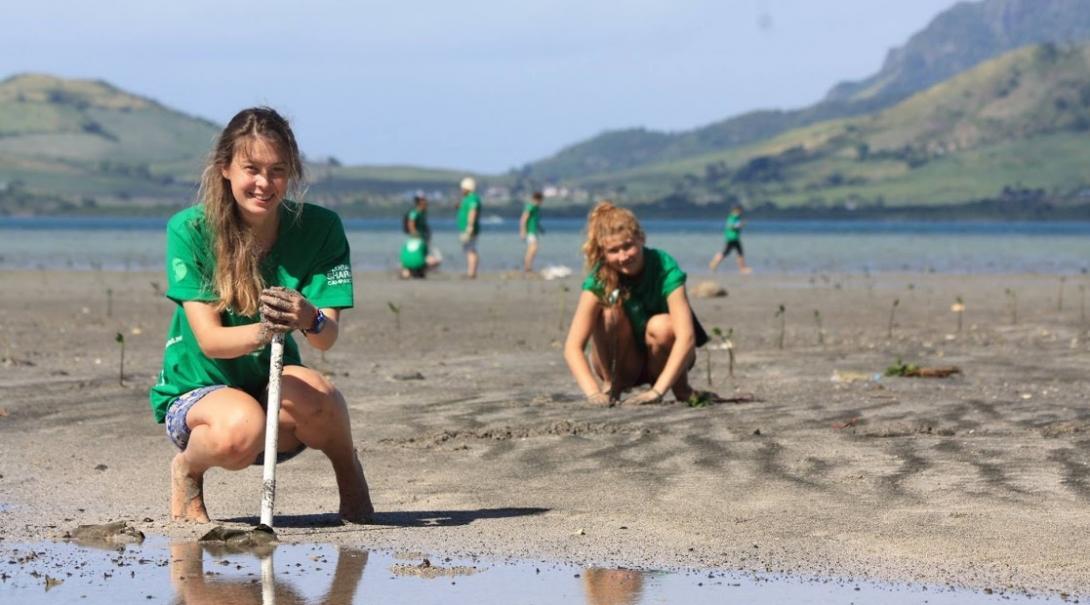 Medical internships abroad for high school students
Getting medical experience as a high school student can be extremely difficult in the US. With Projects Abroad, you'll have a safe, guided experience into the medical world through our High School Specials.
It's a trip that lets you learn directly from doctors and other medical professionals in busy hospitals and clinics. You'll get a deeper insight into the healthcare challenges people face everyday, and you'll participate in outreaches. We'll teach you basic medical skills like measuring blood pressure and blood sugar levels.
This experience will help you stand out from the crowd on a medical school application. It will also help you demonstrate your commitment to healthcare and helping people.
On our medical High School Specials, you can:
Choose between Medicine, Public Health, Physiotherapy, or Dentistry
Take part in medical workshops that will teach you skills like suturing or basic First Aid
Participate in medical outreaches in rural areas and work under supervision
See illnesses and conditions you've only read about or seen on TV before