With Projects Abroad, you'll do hands-on work that adds real value to your studies. Our internships and volunteer opportunities for college students are built around experiential learning. We don't expect you to spend time doing coffee runs or getting printouts!
This is what you can expect from our international internships for college students:
Work directly with professionals on the job, like doctors or lawyers
Add relevant, practical work experience to your resume
Hone global competencies like organization and time management
You'll experience exactly what it's like to work at a law firm in Shanghai, China, or get clinical exposure at hospitals in Arusha, Tanzania, and more.
On our volunteer abroad programs for college students, you'll:
Learn new skills
Work with diverse groups of people around the world
Give back through an ethical and sustainable project
No matter what program you choose, you can be assured that you'll have full support from our staff every step of the way, with 24/7 backup if you need it. Your safety is our priority. We're also extremely flexible, and you can choose your own travel dates at any time of the year, including during a semester.
Choose a Program
1-3 of 186 Projects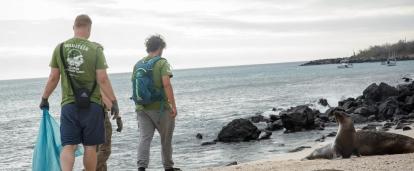 Take a Gap Semester Abroad in South America
See this project
Price:

$8,795 CAD for 8 weeks

Extra Weeks:

$850 CAD

Start Date:

Throughout the year

Minimum Duration:

8 weeks

Ages:

17-24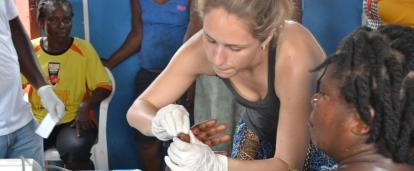 Medical Internships in Ghana
See this project
Price:

$2,745 CAD for 1 week

Extra Weeks:

$440 CAD

Start Date:

Anytime

Minimum Duration:

1 week

Ages:

16 or over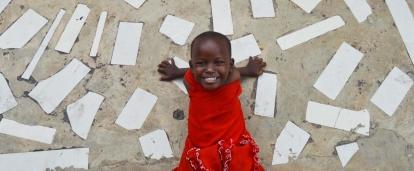 Volunteer with Children in Tanzania
See this project
Price:

$2,960 CAD for 2 weeks

Extra Weeks:

$440 CAD

Start Date:

Anytime

Minimum Duration:

2 weeks

Ages:

16 or over
Load More
How can I get an internship with no experience?
Our internships abroad for college students are a great fit for undergraduates who have less experience, especially pre-med and pre-law. This is because we've designed our internships to provide a high-quality, supportive learning experience in an ethical environment. We have clear guidelines and codes of conduct for anyone working with children or animals.
This is especially relevant for our medical internships for college students. We can easily accommodate pre-meds looking to learn in medical environments like hospitals, while ensuring that the work you perform is ethical and appropriate for your level.
In this way, our internships are similar to "externships", a form of experiential education that's become increasingly popular in the US. Speak directly to our friendly Project Experts to find the project that's the best fit for your level. They're well informed about the best internship programs for college students from every background.
Some of our international internships for undergraduates have requirements. You may need to speak a certain language like Spanish to communicate with people on the ground. Or, you may need a specific level of education under your belt. If there's a requirement, we'll state this clearly on the project page. However, many of our internships do not have requirements and are open to all experience levels.
Regardless of your level, you'll leave your internship with a set of practical skills you can't get elsewhere. You'll also get first-hand insight into issues affecting today's world, and develop critical global competencies like communication.
"While volunteering in Ghana, I learned many skills that will help me with my future medical career. I was taught how to perform HIV and syphilis tests, CD4 counts, treat wounds, and to collect blood samples." Deanna K, HIV/AIDS Project in Ghana
Getting Credit for Internships Abroad for College Students
We can organize a professional evaluation and certificate of hours at the end of your internship. Our programs are flexible, so we can always accommodate any other credit requirements from your school. We can also help facilitate research for dissertations. This applies to our volunteer abroad opportunities for college students as well.
What are the best volunteer opportunities for college students like me?
We offer a diverse range of international volunteer programs for college students. They're designed to make a visible difference in communities for the long-term. For each program (and this includes our global internships), we have clear goals in place. These goals are aligned with the UN Sustainable Development Goals.
On a volunteer program for undergraduates, you can expect the same quality experience as our internships. You'll do hands-on work alongside local and international professionals.
If you're doing something different to your field of study and don't have relevant experience, we'll teach you everything you need to know. For example, on a Childcare Project, you'll learn about early childhood development with trained educators before going into a classroom.
Summer Volunteer Programs for College Students
Our summer volunteer opportunities for college students are among our most popular. Our programs are flexible, so you can make your project fit your schedule. Travel with us at any point over June, July, or August, from as little as one week.
For summer volunteer trips and internships abroad for college students, we strongly recommend Flexi Trips. This type of trip can be tailored to fit your exact needs, from travel dates to duration.
If you'd prefer to travel with a group during the summer, then take a look at our Team Trips. These trips have set dates for college students looking to volunteer abroad in summer, so your group arrives and leaves at the same time.
"As a rising senior at Dartmouth College, I wanted a summer experience that would allow me to help others and ground my college studies in real life experience.[...] I left Samoa with an enhanced understanding of my collegiate studies, a new perspective on aid, and a family and community of people I look forward to seeing again." Maisie I, Childcare in Samoa
What impact will my work have?
We track the impact of our programs in our custom Global Impact Database. For example, if you do health checks at a community outreach, doctors and nurses use this data to help diagnose patients. They refer them for further treatment if needed, and we'll continue to monitor them at future outreaches.
Our Conservation Projects are another great example. We work with expert conservationists to tackle environmental issues like coral bleaching, and do scientific research. We share this data with scientists, and it's often used to inform environmental policies at a governmental level.
Because of our approach, you can be 100% confident your work has a tangible impact on the communities you work in.
Do we offer free volunteer abroad programs for college students?
Benefits of Volunteering for College Students
There are several great benefits of volunteering for college students. Here are some of the most common ones we've heard from former volunteers and interns:
College is a time for discovery, both inside and outside the classroom. With Projects Abroad at your side, the journey can be even more incredible!
"My time in Argentina shaped the direction of my future. While working at St. Mark's, I realized that the adult classes were my favourite ones to teach. Consequently, I decided to pursue a career in post-secondary education." Robin G, Teaching in Argentina
Can't find what you're looking for?
We'd be happy to talk about creating a custom project for you. Most of our staff have been volunteers themselves, so they're ready to answer your questions, big or small.
(+1) 917 810 4744
or email:
Get in Touch
to start planning your project