Volunteer in Ghana with Projects Abroad and provide support to communities in need in this beautiful West African country. You'll contribute to long-term goals and support local communities while experiencing life in Ghana.
We offer different volunteer opportunities in Ghana. You can promote early childhood development in childcare centers, or coach football to students from under-resourced communities. Or, help provide free medical attention to areas with limited access to healthcare.
Our projects are based in four different locations. Wherever you work, we have dedicated staff who will provide you with 24/7 support if you need it.
Each of these beautiful places has something unique to offer for everyone. You can visit historical museums, hike through rolling hills, or try traditional Ghanaian cuisine.
Projects available in Ghana
1-3 of 28 Projects
Available Immediately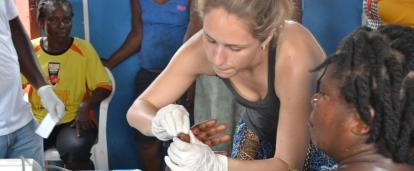 Medical Internships in Ghana
See this project
Completely flexible dates
Anyone aged 16 or over can join
From 1 week
From $2,745 CAD
Available Immediately
Take a Gap Semester in Ghana
See this project
Fixed dates throughout the year
Anyone aged 18-22 can join
From 6 weeks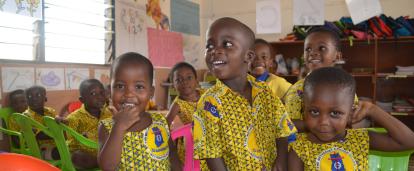 Childcare & Community Work in Ghana for Volunteers aged over 50
See this project
Fixed dates throughout the year
Anyone aged 50 or over can join
From 2 weeks
From $3,110 CAD
Load More
Can't find what you're looking for?
We have the expertise and staff on the ground to create a custom project for you, or simply help you find the best option.
Speak to one of our Ghana experts on:
(+1) 917 810 4744
or email:
Get in Touch
to start planning your project
Where we are based in Ghana
You can volunteer in Ghana in four different locations which are within a few hours of one another. Depending on your project, you could work in Accra, Cape Coast, Akuapem Hills, or Dodowa.
Accra
Accra is the capital city, and is a prosperous trading center. It's the perfect place to start your journey into West Africa. It has a population of over 2.7 million people, with a friendly atmosphere. The city is colorful with a constant buzz. You can expect crazy traffic, a vibrant culture, and streets dotted with Ghanaian restaurants and market vendors selling their handmade goods.
Akuapem Hills
This town is located in the Eastern Region of Ghana. It's in a quieter region characterized by lush green vegetation and rich red earth. You'll hear children calling 'Obroni' (foreigner) to try catch your attention. The villages are welcoming and know how to entertain! Join in on the street festivities or try dried fish and yams at a food stall on the main street.
Cape Coast
Cape Coast was once the largest slave trade center in West Africa during colonial rule, and is now a vibrant fishing town. Cape Coast has become a hotspot for tourists and history buffs. Historical museums and the worn colonial buildings that stand tall along the streets are among the visual representations of the city's once sad past.
Dodowa
Dodowa is a smaller, more traditional town in Ghana. Because it is small, it is easier to get to know the locals and experience life in a traditional Ghanaian community. The town is only a short drive away from the both Accra and Akuapem Hills.
What do I need to prepare for Ghana?
Safety and staff support
Your safety and security is our prime concern. We have many procedures and systems to ensure you have the support you need to enjoy your trip with peace of mind. Our Projects Abroad staff are available 24 hours a day to help, and will be on-hand to make sure you settle in well at your accommodation and placement. If you encounter any problems, they will be available to help at any time.
Find out more about safety and backup.