Do something different and and seize the opportunity to travel with purpose. With Projects Abroad, you can use your time, energy and skills to make a difference as an older volunteer.
You'll work with us towards long-term, sustainable goals, no matter which project you join. You won't be part of a quick fix. All of our projects are monitored to ensure we're having the best possible impact on the people we work with. We do this through our management plans and our Global Impact Database.
It's the perfect setting to share your skills and life-experiences. Whatever project you do, you'll have the opportunity to give back, and discover what you're truly capable of.
By taking part in our volunteer travel opportunities for seniors, you'll also be able to explore in your free time. Wander local markets, taste the cuisine, or chat with global volunteers at a cafe. You'll also be fully immersed in the local community, living with a host family or in pre-arranged accommodation.
With us, volunteering overseas for seniors is simple because we provide a hassle-free experience. We also have passionate in-country staff available 24/7, ready to help you each step of the way.
1-3 of 203 Projects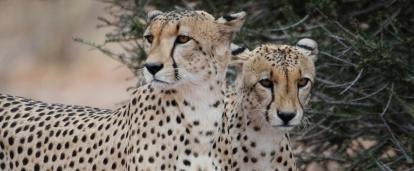 Africa's Big 5 and Wilderness Conservation in Botswana
See this project
Completely flexible dates
Anyone aged 16 or over can join
From 1 week
From $3,570 CAD
Giraffe & Lion Conservation in Kenya
See this project
Completely flexible dates
Anyone aged 16 or over can join
From 1 week
From $3,295 CAD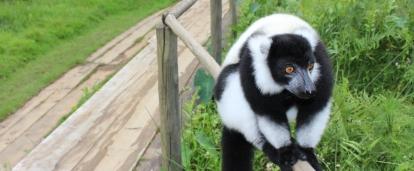 Lemur Research and Protection in Madagascar
See this project
Completely flexible dates
Anyone aged 16 or over can join
From 1 week
From $3,570 CAD
Load More
Can't find what you're looking for?
We'd be happy to talk about creating a custom project for you. Most of our staff have been volunteers themselves, so they're ready to answer your questions, big or small.
(+1) 917 810 4744
or email:
Get in Touch
to start planning your project
How can I make a difference on a volunteer opportunity abroad for seniors?
As an older volunteer abroad, we have a number of opportunities for you to get involved in.
You can travel on a Flexi Trip and choose your own start and end dates. These projects give you more flexibility and independence at your placement.
On a Grown-up Special, you'll work alongside a group of volunteers of a similar age. Together, you'll work towards a specific goal. These projects have fixed dates during the year. All of your tasks are guided by an itinerary. Your group will also have chance to explore during free time, and we'll take you on a pre-planned weekend trip.
Some of the activities you can do on a project with us include:
Work with children and help them learn critical early childhood development skills on a Childcare Project.
Help build schools, toilets, or playgrounds on a Building Project. This is a great way to get your hands dirty and see tangible results in a short time.
Help with conservation efforts at a Conservation Project, like animal rehabilitation in the Amazon Rainforest or reforestation in the Galapagos Islands.
If you're a qualified volunteer interested in using your skills and qualifications to help, we have opportunities available for:
Doctors
Nurses
Physical Therapists
Dentists
Lawyers, attorneys, advocates, and human rights professionals
Vets
Business professionals and consultants
You can look at any one of our Flexi Trips to see if it's a good fit for professionals. Our project pages will state clearly if we can accommodate professional volunteers at the placement.
The support you can expect from us
With Projects Abroad, you'll have the support of our staff from the moment you apply, till you arrive back home after your project. We're dedicated to giving you a hassle-free experience. We'll support you with:
Visa advice
The arrangement of your accommodation
The organization of your placement
Airport pick-ups
Ground transportation to and from your placement
If you have any questions about volunteer work abroad for over 60s and the support we offer, you can chat to our Project Experts directly.