With Projects Abroad, you can use your skills, knowledge, and life experience to make a real difference in developing countries. Do something different during your next vacation and and seize the opportunity to travel with purpose.
This is what you can expect from our volunteer abroad opportunities for over 50s:
You'll work with us towards long-term, sustainable goals, no matter which project you join. All of our projects are monitored to ensure we're having the best possible impact on the people we work with. We do this through our management plans and our Global Impact Database.
By taking part in our volunteer travel opportunities for seniors, you'll also be able to explore in your free time. Wander local markets, taste the cuisine, or chat with global volunteers at a cafe. You'll also be fully immersed in the local community, living with a host family or in pre-arranged accommodation. It's the perfect setting to share your skills and life-experiences.
"My two weeks volunteering in Nepal with Projects Abroad exposed me to so many experiences that I may never have had, had if I had simply traveled there as a tourist. I returned home with gratitude for the friends that I made and for the good times we shared as a group. My kids are now a little jealous of me!" - Beth, Childcare & Community in Nepal
Read our popular article featuring our best volunteer abroad programs for older adults and watch the video below to discover the highlights from our trip to Ecuador working in the Galapagos Islands.
What types of volunteering opportunities are available for older adults?
Interested in short-term volunteer work overseas for over 50s with a group? Then our Grown-up Specials are for you. You'll work with a group your own age to accomplish a goal in a short period of time, and you'll arrive and leave at the same time.
If you are seeking a more flexible volunteer vacation for seniors, check out our Flexi-Trips. Here you'll work more independently, but still have the support of our staff. These trips run year-round, and you can join when you want.
Am I too old to volunteer abroad?
Of course not! Every year, we welcome numerous individuals to volunteer abroad over 50 years old. There's no age or limit to what you can discover, and your contributions and life experience will be greatly appreciated. In many cultures, advice from older individuals is received even greater.
Our volunteer abroad programs for over 50s offers a variety of projects that are a great fit for retirees looking for a new interest, and older professionals interested in a career break. Remember, it's never too late to take a gap year!
We also tailor your project to maximize the impact of your expertise and experience on the ground. Over 50s volunteering overseas can make a huge impact, even on short term volunteer placements.
Our Project Experts are here to help you find a project that matches your skill set or passions. Read more about our approach to professional volunteering abroad.
How can I make a difference on a volunteer opportunity abroad for seniors?
As an older volunteer abroad, your skills and professional experience will be invaluable to the communities we serve. All of our projects are tailored to your personal interests and capabilities. Some of the activities you can do on a project with us include:
Work with children and help them learn critical early childhood development skills on a Childcare Project.
Help build schools, toilets, or playgrounds on a Building Project. This is a great way to get your hands dirty and see tangible results in a short time.
Help with conservation efforts at a Conservation Project, like animal rehabilitation in the Amazon Rainforest or reforestation in the Galapagos Islands.
If you're a qualified volunteer interested in using your skills and qualifications to help, we have opportunities available for:
Doctors
Nurses
Physical Therapists
Dentists
Lawyers, attorneys, advocates, and human rights professionals
Vets
Teachers
Business professionals and consultants
What's included in my project?
We can take care of planning the details before and during your trip thanks to our hassle-free approach. All you need to do is focus on what's important: using your time, energy, and skills to actively make a difference.
On our over 50 volunteer travel placements, you don't need to worry about:
Organizing your placement
Getting picked up and dropped off at the airport in-country
The cost of traveling to your placement in-country
We also provide visa advice and we can take all the stress out of booking flights. If you book flights through us, we'll always book changeable tickets to your destination, with the shortest and most convenient layovers. We'll also offset the carbon from your flight by planting mangroves when you book your flights with us.
What other travel packages do you offer?
If you're seeking an immersive, culturally rich travel experience, without any responsibilities, we've got you covered. Check out our Authentic Adventures abroad which offer you more than just a holiday. Our expert guides will teach you about a country's history, culture and traditions from a local's perspective. We offer Discovery Tours, Food Tours and Wellness and Traditional Healing Tours.
Imagine spending a week of vacation abroad like this:
There's no better way to learn a foreign language than our Language Immersion Courses. Study Spanish in exotic Central and South America or learn French in Senegal or Madagascar.
Whatever adventure you choose, there's no better way to travel than our volunteer vacations for seniors.
Choose a Volunteer Program
1-3 of 133 Projects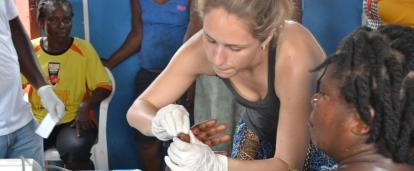 Medical Internships in Ghana
See this project
Price:

$2,745 CAD for 1 week

Extra Weeks:

$440 CAD

Start Date:

Anytime

Minimum Duration:

1 week

Ages:

16 or over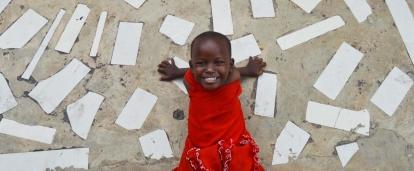 Volunteer with Children in Tanzania
See this project
Price:

$2,960 CAD for 2 weeks

Extra Weeks:

$440 CAD

Start Date:

Anytime

Minimum Duration:

2 weeks

Ages:

16 or over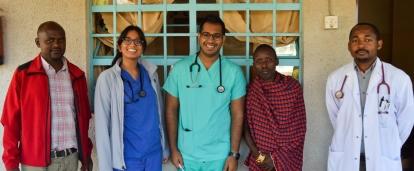 Medicine Internship in Tanzania
See this project
Price:

$3,185 CAD for 2 weeks

Extra Weeks:

$440 CAD

Start Date:

Anytime

Minimum Duration:

2 weeks

Ages:

16 or over
Load More
Can't find what you're looking for?
We'd be happy to talk about creating a custom project for you. Most of our staff have been volunteers themselves, so they're ready to answer your questions, big or small.
(+1) 917 810 4744
or email:
Get in Touch
to start planning your project