Do something exciting and different this year and take part in a volunteer opportunity abroad. You'll have a direct role in supporting local communities or protecting endangered environments.
You'll grow in confidence and discover more of what you're capable of as you work and meet people from all corners of the world. Our international volunteer programs are all built around implementing long-term, sustainable solutions to problems we've identified. You'll use your time, energy, and skills to help us work toward those goals.
International volunteering is the perfect opportunity to also gain new skills and learn from the people you meet. You'll work alongside experienced professionals. This will help you build your knowledge and hone skills like communication and organization. You'll also be able to learn from our passionate and dedicated in-country staff. They'll be there 24/7 to give you support when you need it.
Whatever project you do, use this time abroad to boost your resume, and use it at a later stage as a conversation starter during university or job interviews.
1-3 of 93 Projects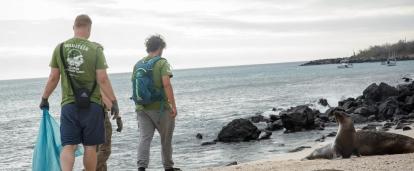 Take a Gap Semester Abroad in South America
See this project
Price:

$8,795 CAD for 8 weeks

Extra Weeks:

$850 CAD

Start Date:

Throughout the year

Minimum Duration:

8 weeks

Ages:

17-24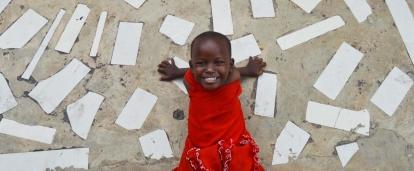 Volunteer with Children in Tanzania
See this project
Price:

$2,960 CAD for 2 weeks

Extra Weeks:

$440 CAD

Start Date:

Anytime

Minimum Duration:

2 weeks

Ages:

16 or over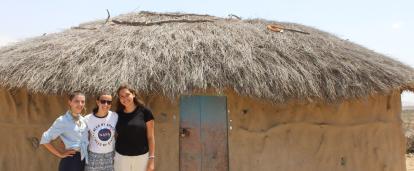 Take a Gap Semester Abroad in East Africa
See this project
Price:

$7,345 CAD for 6 weeks

Extra Weeks:

$710 CAD

Start Date:

Throughout the year

Minimum Duration:

6 weeks

Ages:

17-24
Load More
Can't find what you're looking for?
We'd be happy to talk about creating a custom project for you. Most of our staff have been volunteers themselves, so they're ready to answer your questions, big or small.
(+1) 917 810 4744
or email:
Get in Touch
to start planning your project
What can I do on an international volunteering program?
With us, you can actively contribute to sustainable development in communities that need your help. We can also help you find the type of volunteer work abroad that best matches your goals and interests. You can volunteer abroad and:
If you want real-world work experience, choose one of our global internships. You'll do things like:
Shadow doctors and nurses in busy hospitals
Observe vets as they conduct surgical procedures at animal clinics
Tackle law and human rights issues and raise awareness
Help budding entrepreneurs launch businesses through interest-free loans
If you'd like to work more independently, we strongly recommend our Flexi Trips. For those wanting to travel with a set group on a volunteer vacation, we offer Team Trips. We also have organized group trips for middle school students, high school students, and people over the age of 50.
Our Project Experts are here to help match your skills and interests to one of our volunteer opportunities abroad. Tell us what you want to do, and we'll make sure you have a hassle-free and enjoyable experience.