Plastic pollution has become a huge buzz word over the last few years. With over 8 million tonnes of plastic ending up in our oceans every year, this comes as no surprise.
Our marine life and coral reefs are threatened, many of which end up dying due to suffocation and ingestion of plastic. This loss of marine life causes a ripple effect that disrupts fishing, food supply, tourism, and the entire marine ecosystem.
You can join us in the fight against plastic pollution through practical and awareness work in countries around the world.
As a volunteer, you can assist with the following:
Awareness campaigns to reduce single-use plastic consumption and encourage recycling
Beach and community clean-ups
Salvage dives
People are coming together to combat this issue and it's time to play your part. Every little bit makes a difference.
So, if you're eager to get involved in a practical way to save our oceans in 2019, then take a look at some of our best Conservation volunteer abroad programmes:
Protect the Belize Barrier Reef
Do conservation work along the coast of Thailand
Focus on shark conservation in Fiji
Choose a Plastic Reduction Project
1-3 of 3 Projects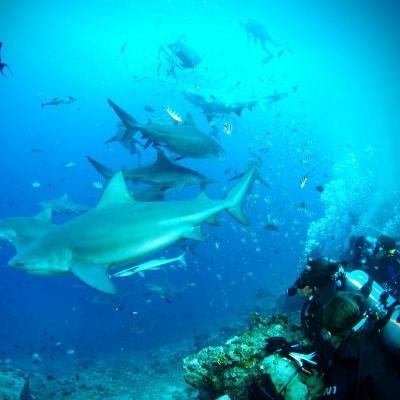 Shark Conservation Volunteering in Fiji
See this project
Dive in the stunning waters of the South Pacific and play a vital role in shark conservation efforts
Completely flexible dates
Anyone aged 16 or over can join
From 2 weeks
Diving & Coral Reef Protection in Thailand
See this project
Live and work in Thailand, and become part of our efforts to protect marine life and the environment
Completely flexible dates
Anyone aged 16 or over can join
From 1 week
Barrier Reef Conservation in Belize
See this project
Get a PADI diving certification and work with conservationists to protect marine life in the Belize Barrier Reef
Completely flexible dates
Anyone aged 16 or over can join
From 1 week