Imagine yourself sitting with a group of young children in Africa, working with a local teacher to play a fun educational game. Or picture yourself in a local African daycare center, planning classes with the teacher, and sharing anecdotes from the previous day. You can do this and much more when you volunteer in Africa with children.
You'll be placed in a local daycare center or school. You'll work alongside local staff who are passionate about promoting education and the wellbeing of each child. At many of the placements we work with, the student-teacher ratio is high. As an extra pair of hands, ears, and eyes, you'll give teachers and caregivers the extra support they need.
By working in Africa with children, you'll leave your placement with a new perspective and a deeper understanding of the country you worked in. You'll learn about early childhood development and the challenges people face everyday. It's also an opportunity discover what you're capable of and add real-world experience to your resume.
You can view our Childcare Projects in Africa below. You may also be interested in Social Work Projects.
Choose a Childcare Project in Africa
1-3 of 35 Projects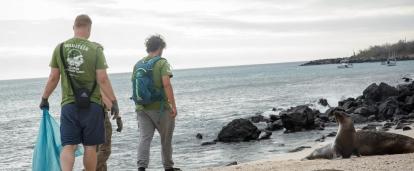 Take a Gap Semester Abroad in South America
See this project
Price:

$8,795 CAD for 8 weeks

Extra Weeks:

$850 CAD

Start Date:

Throughout the year

Minimum Duration:

8 weeks

Ages:

17-24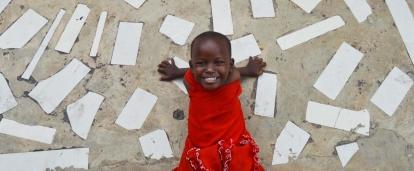 Volunteer with Children in Tanzania
See this project
Price:

$2,960 CAD for 2 weeks

Extra Weeks:

$440 CAD

Start Date:

Anytime

Minimum Duration:

2 weeks

Ages:

16 or over
Volunteer with Children in Peru
See this project
Price:

$2,735 CAD for 2 weeks

Extra Weeks:

$440 CAD

Start Date:

Anytime

Minimum Duration:

2 weeks

Ages:

16 or over
Load More
Can't find what you're looking for?
We'd be happy to talk about creating a custom project for you. Most of our staff have been volunteers themselves, so they're ready to answer your questions, big or small.
(+1) 917 810 4744
or email:
Get in Touch
to start planning your project
How can I make a difference by working in Africa with children?
Just by making yourself available and being willing to help in a daycare center or school in Africa is the first step on a long list of ways you can help. You can do things like:
Teach basic English
Teach early childhood development through games, activities and lessons
Support local teachers in busy classrooms
Monitor children's development using our Global Impact Database
Design and create lesson plans and activity resources that can be used by future volunteers and local staff
Assist with basic renovations like painting classrooms and murals
Encourage children to take better care of their teeth during hygiene outreaches
You don't need previous experience to work in Africa with children. You're there to help local staff and you'll work alongside them. We'll teach you everything you need to know to teach early childhood development. We also run regular workshops with all of our Childcare and Teaching volunteers. At these sessions, you can get advice and ideas to support your work.
If you're interested in volunteering with children in Africa, we recommend staying longer to make a greater impact. However, we do offer one week projects, if you have a shorter available time frame. Shorter projects will also be packed with volunteer work, to ensure that your time is maximized.
Working in African Orphanages
Over the years, our volunteers have worked with children at orphanages and residential care homes in Africa. They have done incredible work at these placements, improving living conditions there and creating opportunities for children by supporting their education and care.
However, we have decided to move our focus away from orphanages and homes toward community and family-based care. This is because we believe stable family environments are best for the children we work with. Read more about orphanage volunteering and our position on it.
This means that instead of working in African orphanages, volunteers will work in placements like day care centers, kindergartens, and schools. This will help Projects Abroad build stronger relationships with local communities and – most importantly – help families stay together and flourish.